Mom's obituary is in the Sunday Tribune and online.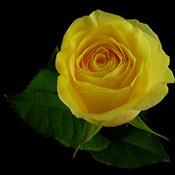 When I used to go to Charismatic Prayer meetings, and we'd pray for someone's healing, sometimes they would die. We would remind each other then that for the Christian, death is the ultimate healing. Our prayers were fully and completely answered, but not as we hoped.
It is in that aspect that I share that mom was completely healed yesterday morning, quite unexpectedly. She, my dad, my sister, and others are rejoicing in their reunion. I will be as well one day, but right now I am sad over my own loss of a wonderful mom. Indeed, she was my best friend.
I thank you deeply for your prayers for her healing. The staff at the nursing home say she died quietly in her sleep. The only thing that would have pleased her more is dying in her own home peacefully in her sleep. But then, dying anywhere was not the plan. Getting better and coming home was.
Most likely, I won't post again until later next week. Maybe even later than that. I just don't know. I may still be around your blogs. Commenting may or may not happen. If I am feeling macabre, I will try to hold back.
I do know that I will be in your prayers as well. I appreciate being able to take you for granted like that.