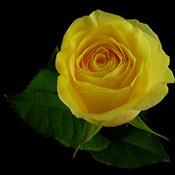 A while back, my favorite author, Billy Coffey, wrote on his blog a post called Writing Naked. I thought I knew what he meant by that, though I'd have admitted at the time I only came close once. That was the post before mom went into the hospital. I'm not sure I "wrote naked". I wrote intending to show the true me, so you could hate me as much as I did. Instead, you comforted and embraced me. Thank you. Anyway, this post today feels like both exhibitionism, and something I must share. Perhaps I'm merely flashing undies, but whatever. There will be more of this, because there are lots of things from the last five days that I feel I must share, and yet, are so personal.... Anyways, consider this a warning. My naked soul is no pin up girl....She is a nasty flasher.

Monday was Momma's wake. Lot's of people said "At least she isn't suffering anymore." I told them that she was healing. I told them that what took her did not make her suffer. She had a heart attack and went quickly. Yes, when she was alive, she had arthritis to make her suffer physically, a horrible wound to heal from which she said didn't hurt much, but she didn't have any added suffering in her death. Living was hard, but dying was easy....Praise God for the latter!
But the greatest suffering my momma faced was losing her other daughter, Catherine, when she was a month old. Cathy was born nine years before I was, so to me, she is an invisible baby in a visible grave. But to momma, she was her first born. Momma never got over the feeling that she should have known. She couldn't have. She even took Cathy to the doctor a couple of days before she died for the sniffles. The doctor laughed her out of the office. Two days later, Daddy was doing CPR on a literally blue Cathy. He revived her, and she died in the hospital minutes after being baptized. Along with Baptism, she received Last Rites. My momma went so far as to blame herself for taking her to the doctor. Maybe that made her cold worse. You see, Catherine died of bronchial pneumonia. My parents didn't know it yet, because doctors were not as communicative then, but she was even in an incubator for a short time due to an underdeveloped lung when she was born. Yes. She was delivered by the same doctor who laughed momma out of the office. She even blamed herself for him being Cathy's doctor. He was her doctor before she got married.
The second greatest suffering of Momma's life was losing Daddy to lung cancer. He went to the doctor for his cough too late. Way to late. Momma blamed herself for not being able to talk him into going to see a doctor sooner.
Her two greatest sufferings are over, for they are now restored to her. I rejoice in that more deeply than in knowing that she will never describe leg pain as an eight or a nine ever again, or try to smile and joke and say twelve, but me knowing she really meant it....It was bad. My Momma used to like to polka, and I've had friends and family suggest I picture her dancing with Daddy in heaven.
But that is not the picture that brings me peace. You see, I hold onto some blame of my own.... I was not at my mother's side when she died. She died that quickly. She was tired the last couple of days of her life, so I have my own "should have knowns", even though the doctor and nurses didn't, when having her tiredness pointed out to them.
My parish priest suggested not being there was actually a gift from God to me....to not know the terror of seeing them work on her for forty minutes. I get his point. A former student of mine who recently graduated from Nursing School told me at her wake that coming back would have been painful, because she'd have had broken ribs. I can imagine me holding out hope, then hearing her ribs crack and fearing she was in great pain, when in fact, she was gone, and not coming back.
Still, I hate the thought of her dying alone. I tried so hard to always be there for her. I like to think that during her last moments, she had her other daughter with her. I like to picture Daddy holding her (not that she needs assistance in Heaven, but so that mom would know who she is) and smiling wide. She isn't wrapped up, because it isn't cold in Heaven. She reaches out her hand, and Momma's soul reaches out to grab that hand, and with that, she passes from this life into the next, with the arms of Jesus around the three of them. They are a family again.
I don't know for sure that is how it happened. But it is my hope. It is my hope that she was never alone.