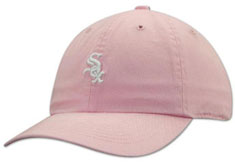 There is still no button for Pleasantly Disturbed Thursdays.
That's DS's problem. But if you would like to see other contributions to Pleasantly Disturbed Thursdays, go ahead and click that first sentence...
I saw "Toy Story 3" on Tuesday. Does anyone else out there feel badly that they don't know what happened to some of their old toys now?
MITZI!? BUFFY!? WOLFIE!? WHERE ARE YOU? FORGIVE ME!!!!!!!!!!! I KNEW NOT WHAT I DID!!!!!
Three year olds have short legs. Mine are much longer, and I still have a hard time keeping up with them. Watching a three year old run is hysterical until you realize that if you chased her, you'd probably never catch her.
I know that conventional wisdom says that caffeine is energizing, but I feel way more energized after a cup of chamomile tea and a nap.
I had ideas for this post floating around in my head on the drive home last night. I guess they are now marooned on a deserted island somewhere, far, far away, waiting to be rescued. I hope they make a better match than the Skipper and Gilligan. It always got on my nerves how Skipper would yell at poor Gilligan all the time. But the Professor was kind of cute...
I still can't find my pink Sox hat. I wore it while gardening a few weeks ago, noticed dirt on it, and immediately went and cleaned it with soap and water. I think it ended up looking as good as new. The problem is, I left it in a different place to dry, and can't remember where that place is. Must have been very different.
Speaking of different, I have been wear straw hats to work. (The only other choice is a pinkish tie dyish visor that says "WAIKIKI" that I bought on my honeymoon 14 years ago, or perhaps my pirate hat) I take the children outside to play in the afternoon, and at my age, sunscreen and a hat can make the difference between smooth or leathery skin in a few years. I was worried though that the big straw hats (one with a shoestring tie, the other with a scarf tie) made me look a tad eccentric. Then I remembered that I am looking for a
PINK
Sox hat. I am a tad eccentric. Oh well. At least the children like my hat. I think they think I'm wearing a costume.