My answers (and thought processes) are as follows:
1)
A Vow of Devotion
This is the title I would assign to Beth. Beth is a devoted wife, mother, and church member. Beth has been on a media fast this past week, and, to me anyay, she seems to be the one who spends the least amount of time at the computer. Her devotion to God and those He has given her to care for is inspirational.
2)
As The World Churns
This title reminded me of how Annie and I started corresponding, and of course, the fact that we now share a cooking blog, Paprika is Good, But Not In Coffee (check it out in my sidebar). Seriously though, she juggles a lot of things, and does it well.
3)
Revenge of the Wrought Iron Flamingos
My understanding is that flamingos are from Florida. Which of our blogger pals hale from Florida? Mare, of course. If I were those flamingos, and I had lost Mare to Africa for a year, and then was going to lose her to Evanston for a couple of years, I would be clamouring for revenge, too. Oh well. Come August, the Flamingos loss will be my gain (Evanston is near Chicago). Nyah, nyah, nyah, nyah, nyah....
4)
Shoes to Die For
I know you can't judge a book by its cover, but doesn't the woman on the cover look spunky? Which of do you think of when you think of spunk and shoes? I think of Sherri. GIVE ME AN S! GIVE ME AN H! GIVE ME AN E! GIVE ME AN R! GIVE ME ANOTHER R! GIVE ME AN I! WHAT DOES THAT SPELL? SHERRI! SHERRI! YAYYYYY!
5)
Foul Play
Hey look, a chicken! Really. This title made me think of Hey Look, A Chicken! Okay, I know I said plot would not be included in this menagerie of mystery, but, even though the title is spelled "foul" there is actually a chicken in this story! So you have a chicken, you have the word play (and who is more fun and playful than Katdish? I mean come on! Which of us would keep typing Monkey.....rendevous like that?),so Katdish is an obvious choice. And my humour is nothing if not obvious....
6)
Dying For Chocolate
Hello Steph at Red Clay Diaries! I would be, too. I hope your affliction heals. I really do. (Apparently she has become, ahem, allergic to chocolate (discreet enough?))
7)
Raiders of the Lost Corset
That would be me. I am a large women, who hasn't worn a.........human sized rubberband in a long time. That is right. I have lost my......ahem....human sized rubberband. (Was that TMI?)
8)
The Cat Who Moved A Mountain
Have you seen the size of Gabrielle's cat? Wow. I mean, if any cat could move a mountain.....Okay, more seriously, Gabrielle is a Christian who is looking to move mountains by her faith. She knows what I mean. If you don't, the name of her blog is I'm Free Now. She can tell you about it in her own words.
9)
The Cat Who Talked Turkey
Or maybe tofurky! Hi Matt!. I'm a Christmas Ominivore! Matt did a great post about Christmas Vegans. And no, the point of it was not abstaining from animal products. (Sorry Katdish, I know you are disappointed, but the only underwear title I could find was
Death by Pantyhose
, and that seemed somehow inappropriate...)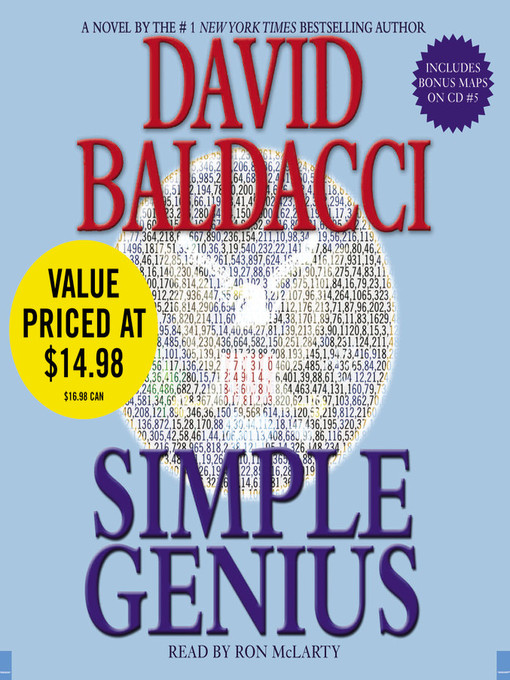 10)
Simple Genius
Ryan is a college freshman who is following Christ. I was once one, too (twenty-one years ago). Sometimes Christian college student (at a state university) felt like a paradox. The title
Simple Genius
reminded me of the opposites I had to work with and reconcile. I hope it is easier for you, Ryan. And if anyone from an organization with the initials UBF invites you to bible study......well, I hate discouraging people from bible studies, but if you google "University Bible Fellowship" you should be able to see that this is not.....helpful. I thought they would help me with my paradoxes, but...well, that is for a different an less fun post. I didn't want to end this post on a downer. Let's see....how can we end this on a light hearted note....