Just do this. it's fun. I promise you, you WILL laugh when you find your role model. NO CHEATING. I was really surprised to find out who my role model was.
FIND OUT WHO TRULY IS YOUR ROLE MODEL. DON'T SCROLL DOWN YET, DO THE
SIMPLE MATH BELOW, THEN SCROLL DOWN TO FIND YOUR HERO.
It's CRAZY how accurate this is!
No peeking !
1) Pick your favorite number between 1-9
2) Multiply by 3 then
3) Add 3
4) Then again Multiply by 3 (I'll wait while you get the calculator....)
5) You'll get a 2 or 3 digit number....
6) Add the digits together
Now Scroll down
................
With that number, see who your ROLE MODEL is from the list below:
1. Einstein
2. Oprah Winfrey
3. Snoopy
4. Bill Clinton
5. Bill Gates
6. Gandhi
7. Ronald Reagan
8. Babe Ruth
9. Helen at Random Musings
10. John F. Kennedy
I know, I know....I just have that effect on people. One day, you too can be like me.
P.S. Stop picking different numbers!! I AM YOUR ROLE MODEL, JUST DEAL WITH
IT!!!!!! You want to be a role model, too? Okay, Copy and paste this to your own blog, but put your own name on No. 9.
This was sent to me in an email from my cousin several months ago!
This is my contribution to my friend @katbrak 's meme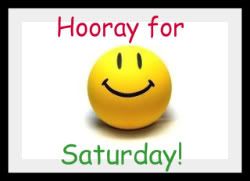 She has combined her meme with her friend Shakira's.